HEALTH
PROVISION
PROTECTION
Is to develop individuals to have a close personal relationship with God in order to impact our community and the world with the love of Christ through life-changing prayer, radical faith, and amazing grace.
Liberty Life holds community events on a regular basis. We would love to have you join us at one. Here are just a few we are looking forward to.
1st Sunday of
every month
Path To Peace
w/ Jay Warrington
MORE NEWS COMING!!
​
STay TUNED!
WEDNESDAY
SERVICE
6:30pm (dinner)
7:00pm Bible STUDY
It Only Takes A Little
-
Liberty Life Church
For More SERMONS CLICK HERE
Liberty Life Church wants to connect with the members within the body to have the most effective spiritual freedom and impact possible. In order to do so, there needs to be a clear understanding of the biblical foundations on which this ministry is built.
Liberty Life Youth Leaders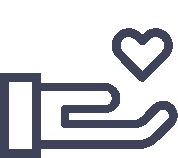 There is therefore now no condemnation to those who are in Christ Jesus, who do not walk according to the flesh, but according to the Spirit.
Romans 8:1 NKJV
Liberty Life Worship Leaders